WU announces tuition increase for 2020-2021 academic year
After five consecutive 3.5% increases, Washington University's annual tuition will tick up by 3.8% for the 2020-2021 school year, Interim Provost Marion Crain announced in a statement emailed to students and families Wednesday morning.
Undergraduate tuition will go up $2,050, from $54,250 to $56,300.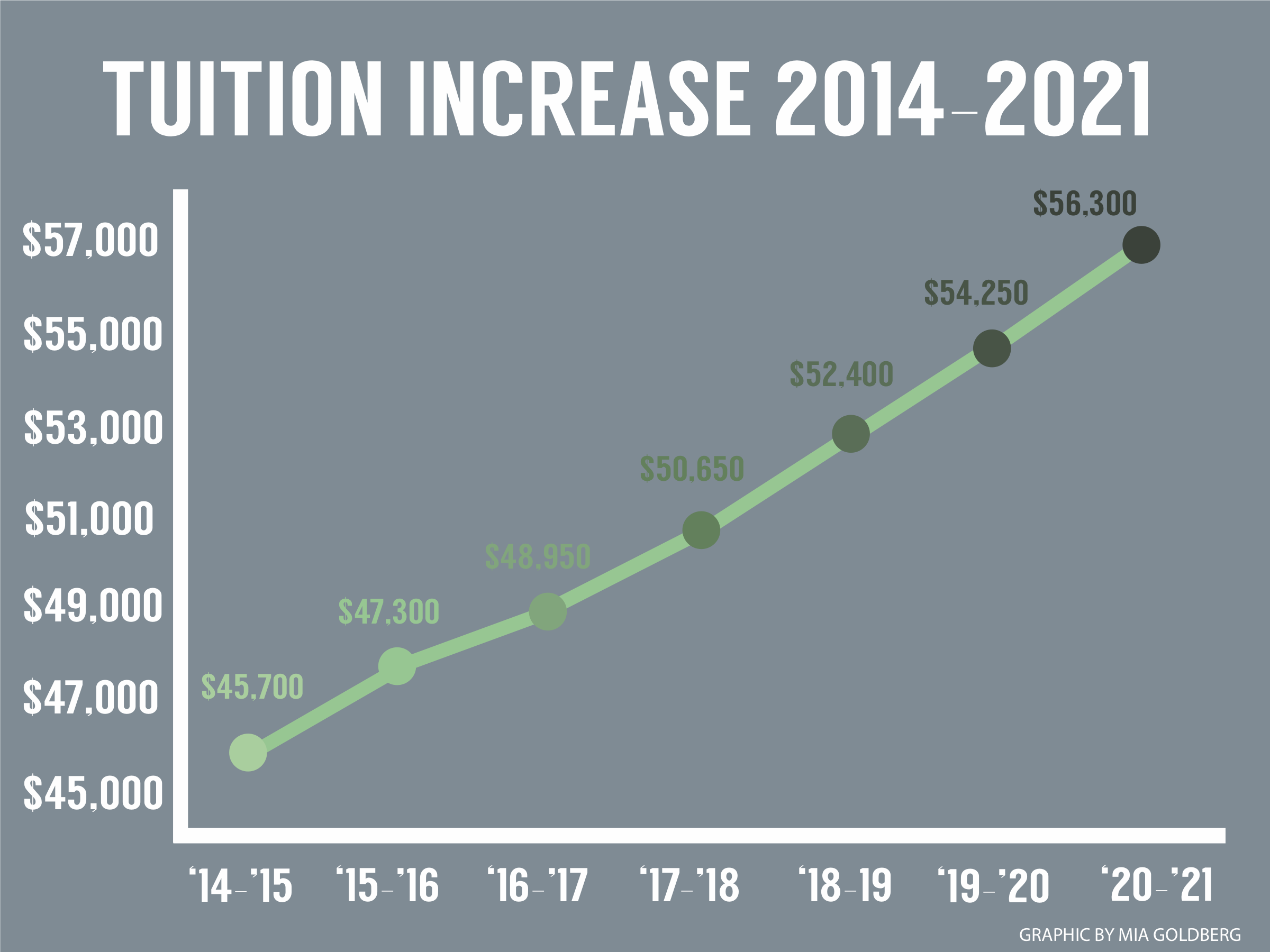 "The tuition you pay allows us to fulfill our mission of providing a world-class university
experience inside and outside the classroom," Crain wrote in the statement. "It also enables us to address the very important goal of meeting the financial needs of all of our students. Doing so is one of our highest priorities."
The University's tuition increase roughly matches that of its peer institutions. For the 2019-2020 academic year, price increases at private nonprofit universities averaged 3.4%, the College Board reported last year.
The rise also dovetails with a national trend in the rising price of college overall. According to the National Center for Education Statistics, between 2006-2007 and 2016-2017, the cost of tuition, fees and room and board at private nonprofit institutions rose 24% after adjusting for inflation.
In a document attached to Crain's email, "Tuition-Related Frequently Asked Questions," the provost explained the basis for the increase.
"We work hard to keep tuition increases to a minimum," the document said. "Some adjustment is necessary to reflect the increased cost of operating an institution like ours."
The frequently asked questions document also included information about the University's endowment, which as of June 2019 was valued at $8.1 billion. An answer on the document responded to the question, "Given the size of the University's endowment, why are tuition dollars important?"
"While the University and its students benefit greatly from the generosity of our donors and the income from our endowment, tuition revenue remains one of the University's largest unrestricted revenue streams," the answer read. "It is what allows us to attract the best and brightest students and faculty, maintain the quality of our academic programs and facilities and continue our rich tradition of excellence."
According to the University's most recent financial statements, the school netted nearly $442 million from tuition revenues in the 2019 fiscal year. That amount represents the third largest source of unrestricted revenue, trailing patient services ($1.38 billion) and grants and contracts ($467 million).
In her email, Crain acknowledged that paying for the University can put an economic strain on families.
"We know that for many families, it takes financial sacrifice for your children to be able to attend," Crain wrote. "We are committed to being good stewards of your investment."