WashU pop artist releases new single
Luke Markinson is a junior studying Psychology, Marketing and Writing, but his creativity goes beyond that of his academic interests. As a Los Angeles native, Markinson has been surrounded by creatives and those passionate about music and entertainment, inspiring him to get involved in music production and performance. 
Most recently, Markinson released a single on Dec. 3 called "Tie Me Down" about the burden of internalized homophobia and a toxic relationship that he experienced about a year ago. 
"For a while, I didn't feel like my voice mattered at all. I was super insecure about my sexuality and constantly felt weighed down. So, I stopped the docility and self-pitying and made a change for myself. This song encapsulates this change, and I'm seriously so proud of it."
With a hyperpop and dance feel, Markinson takes great inspiration from artists like Charlie XCX, Troye Sivan, Kim Petras, 100 gecs and Slayyyter. Notably, one of his greatest idols added Markinson's first song to her playlist. 
"Charli actually added my first song 'Never Alone' to her official playlist, so that was incredibly fulfilling for me."
Markinson's music career isn't newfound, and he can reminisce on the years he spent writing pop songs about driving fast and partying when he was nine. 
"I obviously had no idea what I was talking about, but it sounded like something that would be on the radio, so I went for it."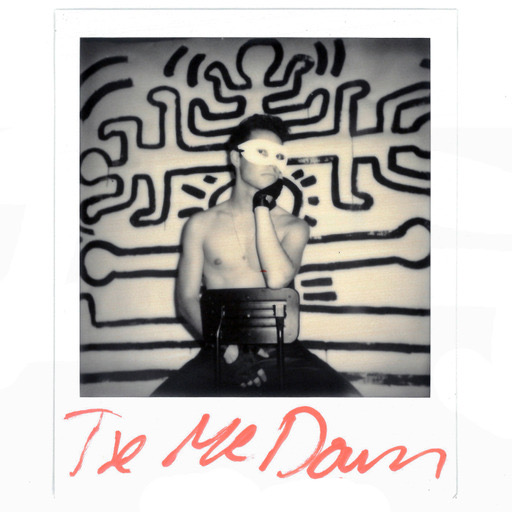 Courtesy of Luke Markinson
Over the years, his childish passion for music turned into something greater. Markinson began writing more consistently and eventually turned to Vine to post covers and original songs. He was even scouted for America's Got Talent at a young age but decided not to go through with it. It was clear that music was more than just a hobby for Markinson, and he proved his talent and passion by stepping into the LA pop music scene eager to collaborate and take risks with his work. 
When asked about his creative process, Markinson described how writing and producing songs was more of an emotional outlet than a task or project. He has no set routine for writing songs, but working with a producer allows for the art to happen right before his eyes. 
"Often, I'm sent a rough instrumental from a producer I'm collaborating with. I'll create some sort of melody with lyrics, and me and the producer will go back and forth, exchanging ideas and notes. My favorite way to make songs though is when I'm doing a session with a producer in person. There's something so euphoric about writing while the production is being fleshed out in front of my eyes. I think, in this way, I can really communicate my vision and the final track sounds the best." 
Music can naturally transpire in an environment that facilitates creativity while having the means to do so, and Markinson appreciates that LA provided him the opportunity to do this. After a year of working on his newest track, "Tie Me Down," it is finally available to the public. 
"Everyone should get ready to cry in the club with this track. I'm so excited for it to be out after working on it for a year."
You can listen to Luke's new release on Spotify, Apple Music, YouTube and Soundcloud.